Fluid Fest Oct 18 - Nov 3
Embrace Experience
BE MOVED. BE CURIOUS. BE FLUID.

Fluid Movement Arts Festival brings artists and audiences together to stir the city with contemporary art, dance and physical performance. For three weeks celebrate outstanding performance and the vast spectrum of what dance can be. Featuring extraordinary local, national and international artists, Fluid Fest ignites the city with performances, workshops, artist talks and happenings to inspire and connect.
Indulge your curiosity. Create your own dance experience. Fluid Fest 5-Pack lets you pick and choose any five shows to design your festival adventure for the best value.
Used any way you want. Want 5 people to see one show? Perfect! 2 date nights and a treat? Yes! See a show by yourself, and two with a friend? Definitely.
A special pass for the dance enthusiast. See all that Fluid 2018 has to offer!
DANCE CURIOUS GROUP RATE

Gather your friends for an unforgettable group outing and evening of dance. Buy 6 or more tickets to one show on the same night and save 20% off your order.
Festival Venues
DJD Dance Centre | 111 12 Ave SE
cSPACE King Edward | 1721 29 Ave SW
Details about workshops, artist talks and happenings coming soon!
Tue
23
Wed
24
Thu
25
Fri
26
Sat
27
DEEP DIVE ACTIVITIES
Deep Dive Fluid Activities provide context and sparks dialogue around the projects we present, through workshops, lectures, salons, roundtable discussions, and parties.
COMMUNITY POTLUCK
Hosted by METROVINO
for dance community and festival guests
OCTOBER 17, 6PM
MetroVino - 722 11 Ave SW
PAN-ASIAN STREET FOOD RECEPTION
OCTOBER 20, 5PM | FREE
DJD Dance Centre, Community Living Room
BODY iN SPACE:
AN ART PARTY
OCTOBER 26 & 27, 8PM
CSPACE KING EDWARD
Closing week RECEPTION
with Voetvolk, Lucy M.May, 7Starr and Hilary Maxwell

NOVEMBER 1, 8PM | FREE
DJD Dance Centre, Theatre Lobby
INDUSTRY SERIES
The Industry Series is geared to performing arts industry professionals and practitioners; whether they are artists, producers or presenters; emerging, mid-career or established. Industry Events include meetings, discussions, opportunities to connect, & receptions.
WORKSHOPS
Enrich your dance practice workshops taught by 2018 festival artists and guests:

Jennifer Dallas (Toronto)
Denise Fujiwara (Toronto)
Vanessa Goodman (Vancouver)
Lisbeth Gruwez (Belgium)
Lucy M. May (Montreal)
Lesley Telford (Vancouver)
Heather Ware (Banff/Netherlands)
7Starr (Montreal)
IDEAS SERIES
PAN-ASIAN DANCE
TAKES THE STAGE
OCT 18-20
3-DAYS CELEBRATING PAN-ASIAN CREATIVE VOICES FROM THE COMMUNITY AND INVITED GUESTS FROM ACROSS CANADA

Schedule at a glance:

SATURDAY, OCT 20
10:30am - 12:30pm | BUTOH WORKSHOP with Denise Fujiwara | $15
4:00 - 5:30pm | KICKSTART PAN-ASIAN ROUND TABLE | FREE
5:30 - 7:00pm | PAN-ASIAN STREET FOOD RECEPTION | FREE

Feature Performances:
KickStart | CanAsian Dance
Cloudsway Dance Theatre and Pam Tzeng
Oct 18 & 20, 7pm

Dialogue|Reverence|My Tongue, Your Ear
Wen Wei Dance, Yukichi Hattori and Lesley Telford
Oct 19, 7pm & Oct 20, 9pm
Undressing the Dance Public Dialogue Series
OCTOBER 30, 7PM
cSPACE King Edward - 4th Floor, RGO Treehouse North

Presented by Dancers' Studio West in collaboration with Fluid Fest
A discussion with Lucy M. May & 7Starr facilitated by Sasha Ivanochko, Artistic Director of Dancers Studio West and Nicole Mion, Artistic Director of Springboard Performance
FREE EVENT
RSVP ONLINE: www.eventbrite.ca/e/undressing-the-dance
Isolated Studies
Hilary Maxwell /
Josh Martin
(Vancouver)
Nov 2 & 3, 9pm
DJD Dance Centre Studio Theatre
ISOLATED STUDIES
Hilary Maxwell / Josh Martin (Vancouver)
Isolated studies explores different tasks as tools to disorientate oneself, getting lost inside of movement to force discovery of new positions and pathways, and documents the venture into an unfamiliar body and place.
ABOUT HILARY MAXWELL & JOSH MARTIN
Performer Hilary Maxwell is an independent dance artist based in Vancouver and holds a BA and MFA in Dance from the University of Calgary. She has worked as a performer and collaborator for such artists and companies as Serge Bennathan/Les Productions Figlio, Company 605 with German Jauregui/Ultima Vez, Judith Garay/dancers dancing, Paras Terezakis/Kinesis Dance somatheatro, Davida Monk/ M-body, and W&M Physical Theatre. She has performed in festivals and productions in Western Canada including PuSh Off, Dancing on the Edge, 12 Minutes Max, Prairie Dance Circuit, and the Fluid Movement Arts Festival. She is the Member Services Coordinator at The Dance Centre and sits on the board of directors of the Training Society of Vancouver and All Bodies Dance Project. Hilary is a contributing writer with Dance International magazine.

Choreographer Josh Martin is originally from Alberta, is a diversely trained dance artist working primarily as Artistic Co-Director of Company 605, a Vancouver-based arts organization creating and producing new dance works through a collaborative process, regularly touring throughout Canada and Internationally. As a performer and collaborator, he has worked with many other dance companies and independent choreographers such as Wen Wei Wang (Wen Wei Dance), Tiffany Tregarthen and David Raymond (Out Innerspace Dance Theatre), Dana Gingras (Animals of Distinction), Justine A. Chambers, Amber Funk Barton (the response.), Vanessa Goodman (Action at a Distance), and as a past company member of Le Groupe Dance Lab in Ottawa under the direction of Peter Boneham. Josh's independent work has been presented in Vancouver, Victoria, Calgary, Moncton, St. Johns, and through the National Arts Centre in Ottawa; as well as in the USA, Japan, and throughout Germany (Winning 1st Prize for Choreography at the Internatonal SoloTanz Festival in Stuttgart). Off the stage, he serves as Vice-Chair of The Dance Centre's Board of Directors and Chair of its Artistic Advisory Committee. Josh was the recipient of Vancouver's 2013 Mayor's Arts Award - Emerging Dance Category.
SHOW CREDITS
Choreography/Direction: Josh Martin
Performer: Hilary Maxwell
Composer: Ketev, Miles, and Emptyset
Lighting Design: James Proudfoot
Rehearsal Director: Lisa Gelley
Rehearsal Assistant: Karissa Barry

Hilary Maxwell gratefully acknowledges the support of the Canada Council for the Arts, the British Columbia Arts Council, and Plastic Orchid Factory.
Photo credit: Chris Randle
Study for Anima / Darkroom
Lucy M. May with 7Starr (Montreal)
Nov 2 & 3, 9pm
DJD Dance Centre Studio Theatre
STUDY FOR ANIMA/DARKROOM
Lucy M. May with 7Starr (Montreal)
Lucy M. May uses the analogy of a photographic darkroom and the ontology of the black box to delve deep into Krump's rich and complex story-telling structures. In an short version of this full-length solo in creation, the veteran performer 7Starr engages with the theatre's raw material, rendering the thought and anima at the heart of Krump to surfaces and space. Emergent are the human efforts to listen and be heard, to bear witness and be seen.
ABOUT LUCY M. MAY & 7STARR
Lucy M. May is a contemporary dance artist and writer based in Montréal. Her performances, including Vivarium and Esemplastic Landing, often ask how environments thread their way through human movement. Formerly a member of Compagnie Marie Chouinard, Lucy continues to perform independently with artists such as Margie Gillis. A graduate of LADMMI and CODARTS, she began studying Krump in 2016, recently becoming a member of Jigsaw's Grouch fam.

7Starr is a Canadian Krump pioneer. He co-founded the first Krump crew in Canada, the Montreal Krump Alliance, and created Gutta Zone, the first and biggest Krump event in the country. He has been a guest battle competitor and judge internationally. 7Starr is recognized for his community involvement in underprivileged schools, charity organizations and community centres and was a recipient of the 2017 Victor Martyn Lynch Staunton award.

SHOW CREDITS

Concept, Artistic Direction and Choreography : Lucy M. May
Created by: Lucy M. May and 7Starr
Performer: 7Starr
Lighting: Jon Cleveland
Sound environment: Patrick Conan with Lucy M. May
Original musics: Patrick Conan, Big Rulez aka God'sHand (Marion Arinloye)
Dramaturg: Ellen Furey
Artistic advisor: Alexandra "Spicey" Landé
Technical direction: Jon Cleveland
A production of Lucy M. May

Created in residence and with the generous support of Studio 303, The Third Floor Projects / Usine C, and Danse à la Carte. Anima / Darkroom benefitted from a technical residency at Centre de Création O Vertigo – CCOV. The creation of this work was made possible thanks to the financial support of the Conseil des arts et des lettres du Québec. We acknowledge the support of the Canada Council for the Arts, which last year invested $153 million to bring the arts to Canadians throughout the country. Nous remercions le Conseil des arts du Canada de son soutien. L'an dernier, le Conseil a investi 153 millions de dollars pour mettre de l'art dans la vie des Canadiennes et des Canadiens de tout le pays.

Photo credit: Guillaume Bastien and Michael Slobodian
Lisbeth Gruwez
dances Bob Dylan
Lisbeth Gruwez Voetvolk (Belgium)
Nov 1-2, 7pm
DJD Dance Centre Studio Theatre
LISBETH GRUWEZ DANCES BOB DYLAN
Lisbeth Gruwez Voetvolk (Belgium)
Musician/composer Maarten Van Cauwenberghe, permanent partner of Voetvolk, plays Bob Dylan songs on vinyl; Lisbeth Gruwez dances. This establishes communication without words, connecting two people with songs from the sixties and seventies. Lisbeth Gruwez dances Bob Dylan is pure, minimalistic and takes you to that place where the evening fades into the night, where the party ends and guests go home, where one individual is left on the dancefloor, undisturbed, lost in a dialogue with music.
ABOUT VOETVOLK
Voetvolk is a Belgian contemporary dance and performance group, founded in 2007 by dancer/choreographer Lisbeth Gruwez and composer/musician Maarten Van Cauwenberghe, who got to know each other in the laboratory of Jan Fabre.

Their work is an ongoing conversation between corporal and auditive movement: Gruwez and Van Cauwenberghe direct each other in order to achieve a symbiosis between the aural and the visual/physical.

So far, Voetvolk has produced ten shows, of which six are still touring. Their work has been shown at the Festival of Avignon, the Guggenheim in Bilbao and the Venice Biennale, amongst others.

Voetvolk is allied to Troubleyn|Jan Fabre and the Royal Museum of Fine Arts Antwerp as 'company-in-residence'. Other residencies are and have been the Royal Flemish Theatre, Les Brigittines, Arts Centre BUDA and STUK. Voetvolk is also 'artiste associé' of Le Quartz – Scène Nationale de Brest.

Apart from Lisbeth and Maarten, the Voetvolk team consists of Arnaud Vanrafelghem (production and tour manager), Anita Boels (administrative collaborator), Thomas Glorieux (technical director), Lucius Romeo-Fromm (assistant to the artistic director) and Daan Borloo (press and communication assistant). Voetvolk is supported by kc NONA, DEE Sound and Light, the Flemish Community, the Flemish Community Commission and the Belgian Tax Shelter.

SHOW CREDITS

Concept and Performance: Lisbeth Gruwez & Maarten Van Cauwenberghe
Choreography: Lisbeth Gruwez
Music: Bob Dylan
Light Design: Harry Cole & Caroline Mathieu
Technical Director:Thomas Glorieux
Production Manager: Arnaud Vanrafelghem
Special Thanks to: Bart Meuleman, Café Costume & Marie Szersnovicz

Production: Voetvolk vzw

Co-Production: Royal Flemish Theatre, Rencontres Chorégraphiques Internationales de Seine-Saint-Denis, Ballet du Nord, TANDEM Arras-Douai, Les Brigittines & Theater Im Pumpenhaus

Supported by: NONA, the Flemish Community & the Flemish Community Commission

Voetvolk is allied to Troubleyn | Jan Fabre and the Royal Museum of Fine Arts Antwerp as company-in-residence and to Le Quartz – Scène Nationale de Brest as 'artiste associé'

Diffusion: Key Performance

Photo credit: Luc Depreitere
Body in Space: An Art Party
CALGARY ARTISTS &
NATIONAL GUESTS

CO-PRESENTED WITH
SWALLOW-A-BICYCLE THEATRE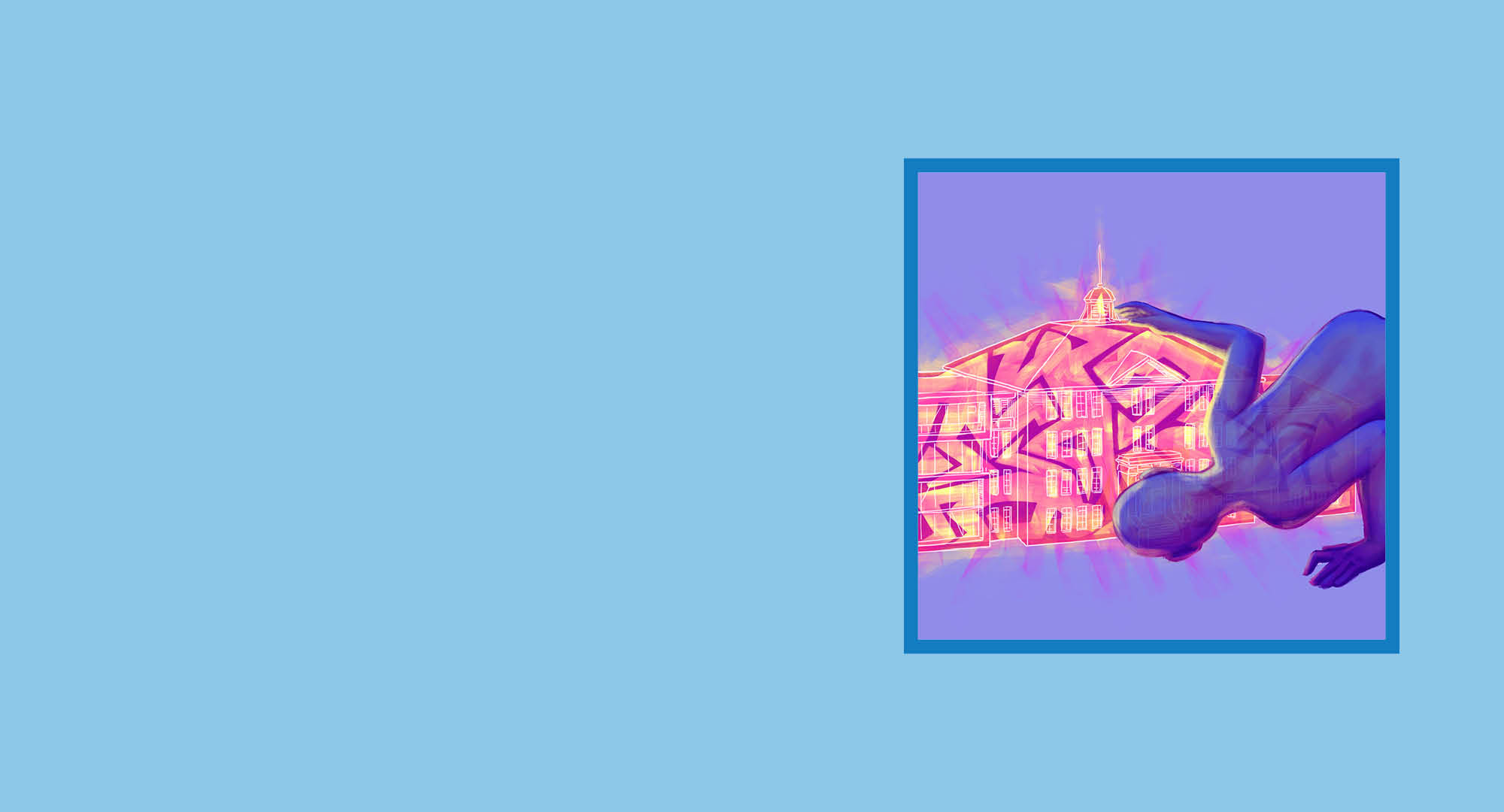 Oct 26 & 27, 8pm
cSPACE King Edward
BODY IN SPACE: AN ART PARTY
Calgary Artists & National Guests

Co-Presented with Swallow-a-Bicycle Theatre
As darkness falls, cSPACE King Edward – a century-old school building – will light up with ten provocative performance and art happenings, transforming into a vibrating hive mind of floating bodies, rigorous discomforts and fearless ideas. Come see what happens when Fluid Fest and Swallow-a-Bicycle get together for an art party.
Featuring works by
Photo illustration credit: Leetia Lyons
A Fine Kind
of Madness
(Part I)
Heather Ware (Banff / Netherlands)
A FINE KIND OF MADNESS (PART I)
Heather Ware (Banff / Netherlands)
A body in conflict searches for balance, for resolution. A paralytic state of fear is made bearable by ones own physical being. What is needed within a person to move forward when every instinct is screaming to stop. What if you can't go back, can't downclimb. Can we give ourselves over to the beauty of falling apart?
ABOUT HEATHER WARE
Since 2003 Heather has been a celebrated dancer with LeineRoebana in Amsterdam (Netherlands). In 2010 Heather was awarded de Zwaan (the Swan) for most impressive dance performance of the year.

From 2015-2017 Heather was the recipient of a Nieuwe Makers Traject (talent development grant) awarded by the Dutch performing arts council (Fonds Podiumkunsten).

As a choreographer Heather is known for her work with live music, and has a long standing collaboration with cellist Jakob Koranyi, with whom she has created Reapproaching Bach and Battle Abbey (2017). Other collaborators include: violist Oene van Geel, baritone Mattijs van de Woerd and mezzo-soprano Cora Burgraaf. Her work has been presented throughout Europe and has been supported by Banff Centre (Canada), Kulturhuset i Ytterjärna (Sweden) and Podium Bloos (Netherlands).
 
SHOW CREDITS

Choreographer: Heather Ware
Performer: Heather Ware
Composer: Jakob Koranyi (a.o)
Sound design: Heather Ware in collaboration with Jakob Korany

Photo credit: Krum Krumov
ReAWaken
Meghann Michalsky (Calgary)
Oct 26 & 27, 7pm
cSPACE King Edward
ReAWaken
Meghann Michalsky (Calgary)
Volcanoes are among the most devastating forces on Earth. Magma simmers intensely beneath the earth's skin, always volatile, always on the verge of breaking through. ReAWaken is inspired by this volcanic boiling point.
ABOUT MEGHANN MICHALSKY
Ms. Michalsky is an independent dance artist residing in Calgary, Alberta. She completed her BA in Contemporary Dance, with a concentration in Choreography and Performance, at the University of Calgary. Since graduating, her drive and passion have led her to expand her contemporary dance knowledge through studies in Montreal, Vancouver, London, Amsterdam, Vienna, and Berlin. As a performer, Michalsky was selected for the Lab Emerging Artist Program (LEAP) with Dancers'Studio West, where she performed with their company, the Dance Action Lab, in their 2016 show, Fear. Michalsky has also worked as a performer for an array of individual artists and companies, including Davida Monk, Cloudsway Dance Theatre, kloetzel&co, Dancing Monkey Laboratories, Peggy Baker Dance Projects, and J-Sik Movements, amongst others. As a choreographer, her most recent choreographies have been presented in many local festivals like Project InTandem, Convergence, TJLabs at Theatre Junction, Annual Alberta Dance Festival, Dancefest at Nextfest, Mpact's Motion Affair, Dance Montage, and abroad at artArctica Festival in Helsinki, Finland.
SHOW CREDITS
Choreographer: Meghann Michalsky
Performers: Valentia Dimitriou, Sylvie Moquin, Katherine Semchuk
Lighting Designer: Chris DePape
Composer: Original Composition by Nathaniel Schmidt
Costume Designer: Myah Van Horn
Invited Outside Eyes: Davida Monk, Mike Czuba & Linnea Swan
I would like to thank Alberta Foundations for the Arts, W&M Dance Projects Artist in Residency & Support Programs, University of Calgary Dance Alumni Choreographic Residency Program, Dance Explosions, and my bingo volunteers for their support in making this project possible.
I would like to thank Ruth Levin, Valentia Dimitriou, Sylvie Moquin and Katherine Schmuck for their creative offers during this process.


Photo credit: Sean Beagles
Container
Vanessa Goodman (Vancouver)
Oct 26 & 27, 7pm
cSPACE King Edward
CONTAINER
Vanessa Goodman (Vancouver)
Container by choreographer and performer Vanessa Goodman explores her relationship to her body as a container for her inherited cultural past.
"A visceral solo dance bursting out of a starkly abstract stage and costume design. Goodman's character is born into a rectangle of light, moves powerfully but haltingly through the darkness, and then returns to the light." Rich Smith/The Seattle Stranger (2016)
ABOUT VANESSA GOODMAN
Vanessa Goodman respectfully acknowledges that she lives and works on the ancestral and unceded territories of the Musqueam, Squamish and Tsleil-Waututh people. She holds a BFA from Simon Fraser University and is the artistic director of Action at a Distance Dance Society. She was the recipient of the 2013 Iris Garland Emerging Choreographer Award and the 2017 Yulanda M. Faris Program from the Scotiabank Dance Centre. She co-founded The Contingency Plan collective and has independently danced with dancers dancing, plastic orchid factory, Julia Sasso, Jennifer Clarke Projects, Justine A. Chambers, dumb instrument dance and Mascall Dance. Her work has been presented locally by DanceHouse, SFUW, The Firehall Arts Centre, The Dance Centre, The Chutzpah! Festival, Small Stage and The Shadbolt Centre for the Arts; nationally by Kinetic Studio and The Dance Made in/Fait au Canada Festival; and internationally by On the Boards, Risk/Reward Festival and The Bienal Internacional de Dança Do Ceará. Goodman has been commissioned by Lamon Dance, Warehaus Collective, Modus Operandi and The SFU rep class
SHOW CREDITS

Choreographed and performed by: Vanessa Goodman
Original sound composition: Loscil
Existing sound: Loscil and The Barry Sisters
Sound arrangement: Vanessa Goodman
Costume: Vanessa Goodman
Lighting design: James Proudfoot
Production assistant: Ben Didier

Other acknowledgements: Special thank you to Julie-anne Saroyan and Small Stage for seeding this work and to The Shadbolt Centre for the Arts, DOTE, NWNW, Risk/Reward Festival, The Canada Dance Festival, Dance Made in/Fait au Canada, The Bienal Internacional de Dança Do Ceará (Fortaleza, Brazil) and Fluid Festival for supporting this work's continual growth and dissemination.

Photo credit: David Cooper
Kittly-Bender
Kẹmi Projects
(Toronto)
Oct 24 & 25, 8pm
cSPACE King Edward
***Note that there is a live dog on stage during the companion performance.
KITTLY-BENDER
Kẹmi Projects (Toronto)
Winner of the 2017 Dora Mavor Moore Award in the dance category; Outstanding Performance – Female. Nominated for Outstanding Production, and Outstanding Original Choreography.
Jennifer Dallas has created Kittly, formerly a high-powered fast-fashion CEO, now a fabulously dressed recluse. Kittly-Bender takes audiences on an emotional, image-filled journey as Kittly views her former glories (and calamities) through tatters of what remains. Dance, clown, music, and costume design coalesce for this intimate meditation on the worldwide demand for luxury. Kittly-Bender offers hope for the future and a less fractured world.
ABOUT Kẹmi PROJECTS
Hailing from the Canadian Rockies, Jennifer Dallas is the founder of Toronto-based Kẹmi Contemporary Dance Projects (Kẹmi). In 2017 she was the recipient of the Dora Mavor Moore Award for outstanding Female Performance (Kittly-Bender).

Jennifer has over a decade of professional experience spanning four continents. She began her formal dance training in ballet, later graduating from The School of Toronto Dance Theatre. Her work abroad in Burkina Faso, Nigeria, South Africa, Russia, and Israel has earned her critical acclaim, culminating in 2015 with a 7-city Canadian tour (Idiom) that highlighted her collaborative work with Burkinabe artist Bienvenue Bazié.

Identified by Dance Current magazine as "someone on the Canadian dance scene to pay attention to" (2015). Dallas is an artistic visionary who brings a unique combination of technical skill and playful insight to her work.
SHOW CREDITS
Performance / Choreography/ Writing/ Design: Jennifer Dallas
Direction: John Turner
Performer / Assistant: Jolyane Langlois
Lighting Design: Oz Weaver
Production Assistant: Cheryl Lalonde Sound
Design: John MacLean
Performance Coaching: Fiona Griffiths

Photo credit: Melanie Gordon
Jezebel, at the Still Point
Ainsley Hillyard
(Edmonton)
Oct 24 & 25, 8pm
cSPACE King Edward
***Note that there is a live dog on stage during this performance.
JEZEBEL, AT THE STILL POINT
Ainsley Hillyard (Edmonton)
Obsessed with traveling to the past, an astronaut and her French bulldog, Jezebel, explore the universe attempting to crack the code to time traveling. A tale of adventure, heroism, mortality, and love, it is a modern day Turner and Hooch, meets Space Jam, meets Einstein's theory of relativity. An interweaving of text, movement, and an untrained French bulldog, each show is a new adventure.
ABOUT AINSLEY HILLYARD
Ainsley Hillyard is an Edmonton-based performer, choreographer and educator working in dance and theatre. She earned her Diploma in dance from Grant MacEwan College and a Bachelor of Arts (Hons) from The School of Contemporary Dancers in affiliation with The University of Winnipeg.

Ainsley is a core artistic member of the Good Women Dance Collective, creating and performing works for the Brian Webb Dance Company, Dancers Studio West, the Dance Made in Canada Festival, TedX Edmonton, The Expanse Festival, The Art Gallery of Alberta and The Feats Festival of dance, among others.

As an independent artist, Ainsley has choreographed for several theatre companies. Select choreography credits include; The Otherand Bears (Sterling Award for Outstanding Choreography) with Pyretic Productions; Ursa Major and Snout with Catch The Keys Productions, 9 Parts of Desire with The Maggie Tree, Jack and the Beanstalk with Alberta Opera and assistant choreographer for Hadestown at the Citadel. Select acting credits include Wish with Northern Light Theatre, pool (no water) with Studio Theatre, Snout and Dead Centre of Town for Catch the Keys Productions, Anxiety with Theatre Yes and Shakespeare's Will with Thou Art Here Theatre.
SHOW CREDITS

Creators/Performers: Ainsley Hillyard and Jezebel the Dog
Director: Beth Dart
Lighting/Sound Design: Beth Dart
Project Consultant: Denise Clarke
Stage Manager: Izzy Berguist

Photo credit: Tracy Kolenchuck
Moving/
Forward
F-O-R-M Festival of
Recorded Movement
(Vancouver)
Oct 23, 8pm
cSPACE King Edward
MOVING/FORWARD
F-O-R-M Festival of Recorded Movement (Vancouver)
Moving/ Forward brings a five-year survey of dance created for the screen by artists based in Western Canada. From flamenco to street dance, this program provides a chance to experience a lot of types of dance from a new perspective. The narrative format of the screen breaks down barriers and provide another avenue of appreciation for dance.

The program runs approximately 75 minutes and includes work by Deanna Peters, Ralph Escamillan, Nancy Lee, Kattie Coolidge, Francesca Frewer, Karissa Barry, Sabrina Comanescu, Heather Lamoureux, Nita Bowerman, Miriam Colvin, Company 605, Kim Sato, Nathan Boey, and others.
ABOUT FESTIVAL OF RECORDED MOVEMENT
Moving/ Forward is curated by Sophia Wolfe and Kristina Lemieux work under the name Recorded Movement Society. Together, with the support of Company 605, they created F-O-R-M (Festival of Recorded Movement) a youth focused film festival centred on movement-based content, with video works capturing the body in motion in creative and innovative ways.

About Sophia:
Sophia Wolfe is a Vancouver based contemporary dance artist who also works in visual media including photography, film, and video art. Sophia's dancing has lead her to tour nationally and internationally with Company 605, Co-Erasga and has more recently worked with with choreographer Chick Snipper and theatre company The Only Animal. Outside of dance performance, Sophia has created and presented video installations through Vancouver's Contemporary Art Gallery mentorship program, and has since shot and edited many short films involving movement of the body.

About Kristina:
Kristina Lemieux (she/her) is an accomplished arts leader with more than 20 years of experience, and contemporary dance artist. A recent transplant to Toronto, Kristina is the Executive Director of Generator. In Vancouver, Kristina continues her work with F-O-R-M (Festival of Recorded Movement), Dancers of Damelahamid (Coastal First Nations Dance Festival), and her project Scaffold.
Photo credit: Francesca Chudnoff
High Trails
Justin Many Fingers
(CALGARY)
Oct 20, 8:30pm
cSPACE King Edward
HIGH TRAILS
Justin Manyfingers (Calgary)
High Trails is a story told by Johnathan, who grew up on the rez idolizing Buffy Sainte-Marie, as a closeted Drag Queen who falls in love with a cowboy on the powwow trail.

Miss VLT Bingo Stomper asks her self if she can really find love on the rez and still be who she is on the inside.
ABOUT JUSTIN MANY FINGERS
Mii-Sum-In-Iskum (Long Time Buffalo Rock) Is the Artistic Director of the Making Treaty 7 Cultural Society and is a Queer, Indigenous, disabled, and MAD artist from the Kanawa Blackfoot Reserve in Southern Alberta. His Canadian name is Justin Many Fingers, an international artist who studied in performing arts. He has worked with the Artists from Australia, Thailand, Nunavut, Japan, Greenland, United States of America, and Mexico. Justin is a graduate of the Centre for Indigenous Theatre, three-year acting conservatory. He also studied at the Soulpepper Actors Academy and their 2012 season. Many Fingers has trained in numerous dance styles with Jock Sotto, Neil Leremia , Frances Rings, Carlos Rivara as well as Bill Coleman, Alejandro Ronceria and Troy Emery Twigg. He has also attended the Banff Centre's Indigenous Dance Residence, Toronto Dance Theatre's Intensive and Kahawi Dance Theatre's training program and the One Yellow Rabbit Lab intensive. Some of the Directors he worked with are Alanis King, Peter Hinton, Genevieve Blais, Daniel Brooks, Muriel Miguel, Marion de Vries, Rose Stella, and Jessica Carmichael. The Elders he has learned from and work with are Narcisse Blood, Alvine Mountainhorse, Beverly Hungry Wolf, and Raymond Many Bears. Justin has studied in both western and indigenous performing art forms for five and a half years through out Canada. He is now in the proses of creating Indigenous Performing Arts in Southern Alberta. Many Fingers is also an emerging Curator, Programmer, Producer, Director, Choreographer, Creator, and Devising.

SHOW CREDITS
Choreographer/Writer/Director: Justin Many Fingers
Performer: Marshal Vielle

Photo credit: Plain Eagle Media & Justin Many Fingers
Physical Therapy Cabaret
CALGARY ARTISTS &
NATIONAL GUESTS
Oct 18 & 19, 9pm
DJD Dance Centre Community Living Room
PHYSICAL THERAPY CABARET
Calgary Artists & National Guests

Curated by Katherine Holm
Emceed by the fabulous Felicia Bonée
Gloriously bound by a small space and unlimited imagination, the Physical Therapy Cabaret invites Calgary artists and national guests to share whimsical and irreverent performance. This is a not-to-be missed night of tiny stage spectacle and controlled chaos that you can't prepare for, where audiences can expect the unexpected. Pull up a chair in our festival lounge for a cocktail of physical surprise.
2018 Lineup
Photo illustration credit: Leetia Lyons
Modern Woman in Search of Soul
Ivanochko et cie-projets de performance (Montreal)
Oct 18 & 19, 8pm
cSPACE King Edward
MODERN WOMAN IN SEARCH OF SOUL
Ivanochko et cie-projets de performance (Montreal)
Modern Woman in Search of Soul looks closely at how certain cultural representations are embedded in the female body. Streamed live, the performers solicits and mobilizes the in-theatre and online audiences in a variety of ways to demonstrate the violence the representations play upon the female body.
ABOUT IVANOCHKO ET CIE-PROJETS DE PERFORMANCE
Sasha Ivanochko is a choreographer, pedagogue and the Artistic Director of Ivanochko et cie-projets de performance and Dancers' Studio West. Her critically acclaimed choreography has toured internationally, with presentations at the International Theatre Festival of Santo Domingo (Dominican Republic), the Dance Meeting (Japan), The 2007 IETM and Tangente (Montréal), The Canada Dance Festival (Ottawa), The Fluid Festival and Dancers' Studio West (Calgary), Dancing on the Edge and the Goldcorp Centre for the Arts (Vancouver), New Dance Horizons (Regina), The Music Gallery, Dancemakers and DanceWorks (Toronto), The Festival of New Dance (St. John's), Mile Zero Dance (Edmonton), La petite scène (Quèbec), and the visiBIe Arts Festival (Los Angeles). She has created commissions for Toronto Dance Theatre, Via Salzburg (Toronto), Winnipeg's Contemporary Dancers, Helen Husak (Calgary), Naoko Murakoshi (Japan), and others.

SHOW CREDITS
Choreographer: Sasha Ivanochko
Dancer: Alana Elmer
Interactive Designer/Performer: Jacob Niedzwiecki
Composer/Musician: Vicky Mettler
Lighting Designer: Karine Gauthier
Head of Sound: Phil Strong

Photo credit: Francesca Chudnoff
My Tongue, Your Ear
Lesley Telford | Inverso Productions (Vancouver)
Oct 19, 7pm & Oct 20, 9pm
DJD Dance Centre Studio Theatre
MY TONGUE, YOUR EAR
Lesley Telford | Inverso Productions (Vancouver)
The paradox of distance and proximity is that nearer doesn't always mean closer. Relating to the legend of the Tower of Babel, this speaks of the destiny of a couple from the interior of a myth, who build a relationship that crumbles into confused tongues.
ABOUT LESLEY TELFORD
Lesley Telford is based in Vancouver, Canada as choreographer and director of Inverso Productions as well as leading the Performance Research Project at Arts Umbrella's Professional Dance Program. As a dancer, she worked with Les Grands Ballets Canadiens, Compañia Nacional de Danza and most recently, Netherlands Dans Theater 1. Lesley has choreographed for dance companies throughout Europe and North America, including Netherlands Dans Theater 1, Ballet BC, Hubbard Street Dance Company 2, and Compañia Nacional de Danza, among others. She was selected by Crystal Pite for the Vancouver Mayor's Arts Award in 2015. Lesley also has a Master of Cultural Production from the University of Salzburg. Her company, Inverso Productions, has toured to Spain, the Netherlands and Canada and is currently developing Spooky Action, supported by the Canada Council, the BC Arts Council and a residency at The Dance Centre.

SHOW CREDITS
Choreographer: Lesley Telford
Dancers: Stéphanie Cyr and Justin Calvadores
Music: Nico Muhly
Poetry by: Wislava Szymborska

Premiered with Korzo Productions in the Netherlands
REverence
Yukichi Hattori (Calgary)
Oct 19, 7pm & Oct 20, 9pm
DJD Dance Centre Studio Theatre
REVERENCE
Yukichi Hattori (Calgary)
This piece is a meditation on how events of the past have shaped our culture and the way we live today.
Incidents that happened.
Choices that were made.
Things we learned.
Whether they were "good" or "bad" these moment in time have brought us to where we are today.
ABOUT YUKICHI HATTORI
Yukichi Hattori's career as a choreographer started in 2001,when he received the encouragement prize for his solo "Piece" at the Prix Dom Perignon choreographic competition in Hamburg, Germany. From 2004 to 2007, he annually created pieces in Tokyo, Japan with continuous success. His choreographic style ranges from classical to contemporary, narrative to abstract, enchanting audiences of all ages and tastes. Mr. Hattori's international work also includes a creation for the Hamburg Ballet in 2005. Since joining the Alberta ballet in 2006, Mr. Hattori has created numerous works for the company such as "Seven Deadly Sins", and "Pomp Without Circumstance". He also helped to cultivate the company's Up Close series with pieces like "Dump the Physical Memory" and "Temple".

With a desire to present dance in many venues and to a broad audience, Mr. Hattori has contributed pieces to other performing art events in Calgary such as the High Performance Rodeo and Fluid Festival. His "Tubular Bells" was so successful that it is still the only production to have been performed twice in the Rodeo's history; first in 2008 and again in 2010. In 2014 he presented a solo work "Kilter" at Festival des Arts de Saint Sauveur in Quebec with roaring success. His blend of dance styles mixed with an ability to see the humorous side of life gives his work a unique voice. His narrative work "Carmen" was premiered in Calgary in 2015. The piece blends classical ballet and contemporary dance in a perfect balance. The story is told through dance and not by mime, succeeding the style of his choreographic mentor, John Neumeier. His newest work "(rite)" will be premiered as a part of the Alberta Ballet's mixed program "Dynamic Directions" in Calgary February 2016.
Ever interested in pushing the boundaries of dance, Mr. Hattori produced a "Physical Exhibition" in 2009 at the Setagaya modern art museum in Tokyo. The exhibition was an exploration of the dancer's body and movement shown as a sculptural and architectural art piece. Mr. Hattori will continue pushing the boundaries of performing arts, bringing dance to any venue, mixing styles, and working with other artists and collaborators. His wish is to make dance a part of life for everyone.
SHOW CREDITS
Choreographer: Yukichi Hattori
Performers: Yukichi Hattori & students of H/W School of Ballet, Galien Johnston
Lighting designer: Yukichi Hattori
Composer/ sound design: TBD
Photo credit: PMG Images
Dialogue
Wen Wei Dance
(Vancouver)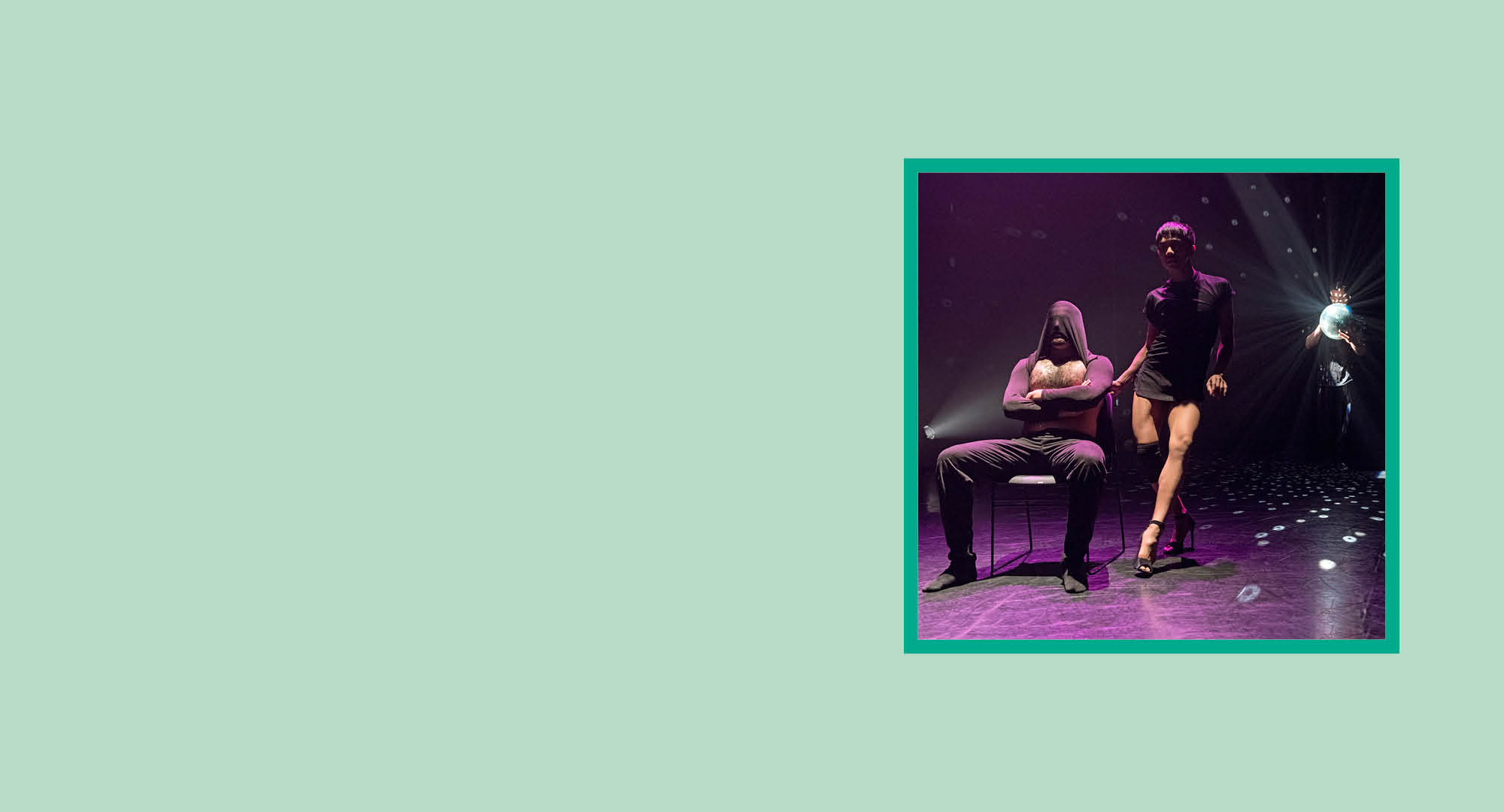 Oct 19, 7pm & Oct 20, 9pm
DJD Dance Centre Studio Theatre
DIALOGUE
Wen Wei Dance (Vancouver)
Dialogue is a work about individuality, cultural difference, and sexual orientation. Drawing on Wen Wei Wang's personal experience as a non-English speaking immigrant to Canada, Dialogue explores the basic desire to be understood and the lonely fee when one does not achieve those rare honest connections with others.
ABOUT WEN WEI DANCE
Wen Wei Wang began dancing at an early age in China, where he was born and raised. He trained and danced professionally with the Langzhou Song and Dance Company. In 1991, he came to Canada and joined the Judith Marcuse Dance Company after which he danced with Ballet British Columbia for seven years. Since 2003, he has served as Artistic Director of Wen Wei Dance. Wen Wei is the recipient of many awards such as the 2000 Clifford E. Lee Choreographic Award and the 2006 Isadora Award for Excellence in Choreography (Unbound). In addition to his works for Wen Wei Dance, he has choreographed for the Alberta Ballet, Ballet Jorgen, Dancers Dancing, North West Dance Projects in Portland and Vancouver Opera's production of Nixon in China. He is the Artistic Director and Chief Choreographer of Ballet Edmonton for 2018/19.

SHOW CREDITS

Choreographer: Wen Wei Wang
Performers: Dario Dinuzzi, Ralph Escamillan, Arash Khakpour
Lighting designer: James Proudfoot
Composer/ sound design: Stefan Seslija
Costumes: Linda Chow

Photo credit: Chris Randle
That ch*nk
in y/our armour
Pam Tzeng (Calgary)
Oct 18 & 20, 7pm
DJD Dance Centre Studio Theatre
THAT CH*NK IN Y/OUR ARMOUR
Pam Tzeng (Calgary)
"She says, sh-sh-shh…. tiān hēi hēi. My little china girl, do–do-do-doo"

A raw and slanted portrait of the Asian female lived experience, That ch*nk in y/our armour offers an unsettling and playful exploration of memory, stereotype and the silent truths that lay beneath the skin.

Commissioned by CanAsian Dance for its 2018 KickStart Festival September 27 – 29, 2018, Toronto.
ABOUT PAM TZENG
Pam Tzeng is a Calgary based choreographer and performer. Biologist turned artist, her journey has taken her to create and perform across Canada, Europe, Taiwan, United States and Brazil. Known for creating visceral and animated performances, Tzeng's practice integrates tools and perspectives from various artistic worlds: contemporary dance, clown, puppetry, theatre and performance art. Coloured by her identity as a Canadian born Taiwanese woman, Tzeng's work examines the negotiation between cultural borders and the tensions between traditional and contemporary mores within the Canadian "mosaic".

Tzeng works as a performer, collaborating with independent choreographers and performing arts companies. She is the co-founder of to the AWE – A series of live art and performance, is an active artist producer and advocate for contemporary performance in Alberta.
SHOW CREDITS
Choreography and Peformance: Pam Tzeng
Created and Performed with: Su Lin Tseng and Jamie Tognazzini
Dramaturgy and Mentorship: Lee Su-Feh
Rehearsal Assistant: Linnea Swan
Lighting Design: Nicole Olson Grant-Suttie
Sound Design: Pam Tzeng & Krzyzstof Sujata
Costumes: Bianca Manuel and Ping Tzeng

Commissioned by CanAsian Dance for its 2018 KickStart Festival September 27 – 29, 2018, Toronto. Made possible with the support of Calgary Arts Development, Alberta Foundation for the Arts, Canada Council for the Arts, DJD Dance Centre and W&M Dance Projects.

Thank you to Sasha Ivanochko, Nicole Charlton-Goodbrand, Meghann Michalsky, Sylvie Moquin and Chantal Wall for their contributions to research and early creation of this work.

Photo credit: Bon Adriel A.
Know the Rules, Win the Game
Cloudsway Dance Theatre (Calgary)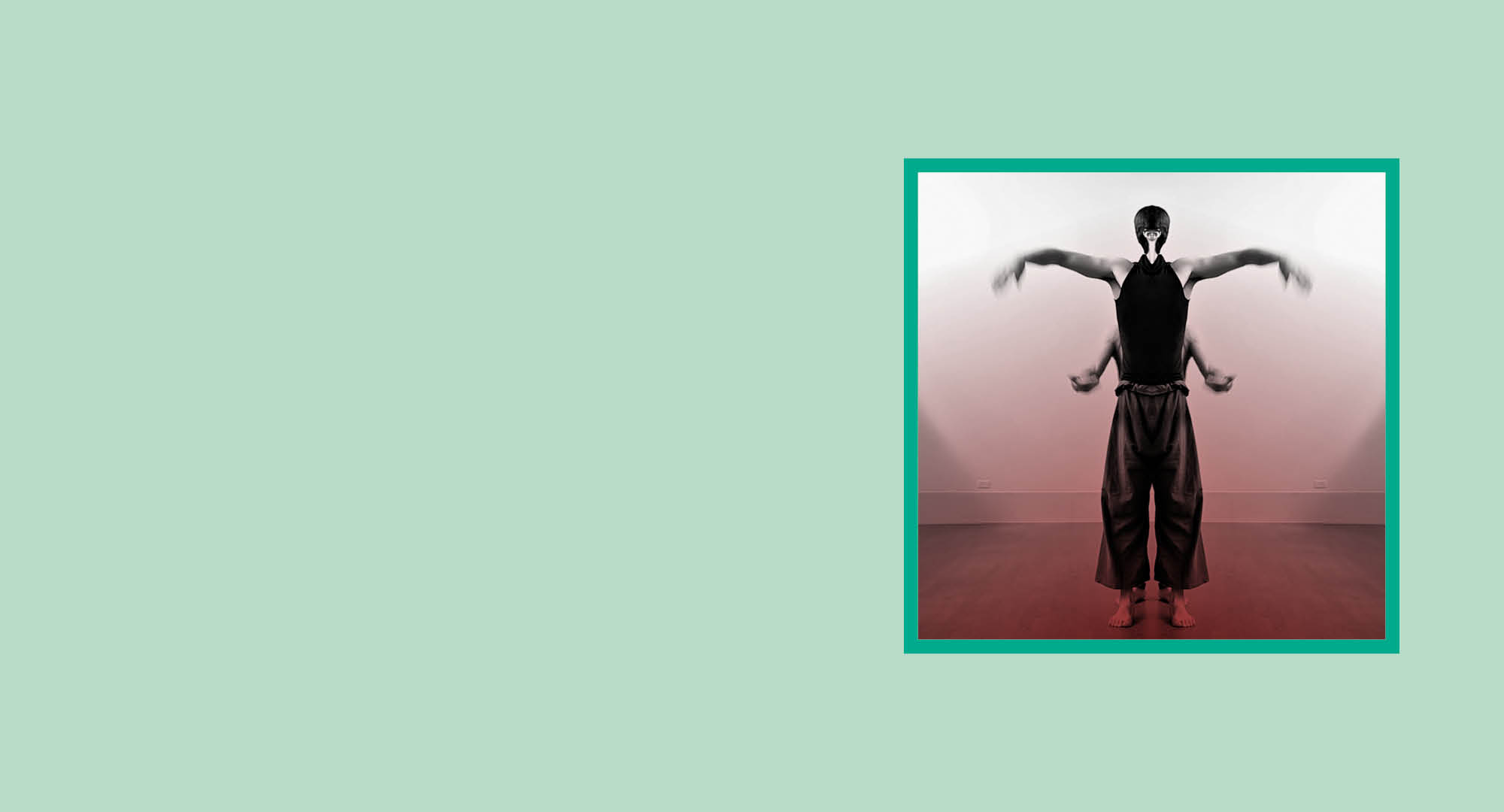 Oct 18 & 20, 7pm
DJD Dance Centre Studio Theatre
KNOW THE RULES, WIN THE GAME
Cloudsway Dance Theatre (Calgary)
The fool is the only member of the court who can present certain truths to the king… but who is the fool? Know the Rules, Win the Game explores the intersection between art and politics using a highly entertaining combination of clown, theatre, and dance.

Commissioned by CanAsian Dance for its 2018 KickStart Festival September 27 – 29, 2018, Toronto.
ABOUT CLOUDSWAY DANCE THEATRE
Mark Kunji Ikeda creates using serious play; investigating the rigour of enjoyment, and the enjoyment of rigour. Based in Calgary Alberta, Ikeda has been labelled an artistic chameleon whose inquiries have spanned multiple disciplines including spoken word, playwrighting, clown, and contact improvisation. Dance Theatre has become Ikeda's central study both in performance and in sharing physical and emotional wellbeing through movement workshops. After extensive training with Denise Clarke of One Yellow Rabbit and Gerry Trentham of lbs/sq, Ikeda has developed a unique methodology combining story, imagination, and choreography. As the Artistic Director of Cloudsway Dance Theatre, Ikeda's fearless political works have examined toxic masculinity, artistic political manipulation, and the Japanese Internment of WWII.

SHOW CREDITS
Choreographer: Mark Kunji Ikeda
Performers: Mark Kunji Ikeda, Richard Lee
Set / Projection designer: Jennie Vallis
Composer: Darren Young
Costume designer: Joanne Ikeda
Dramaturg: Karen Hines
Photo credit: Matt Hall